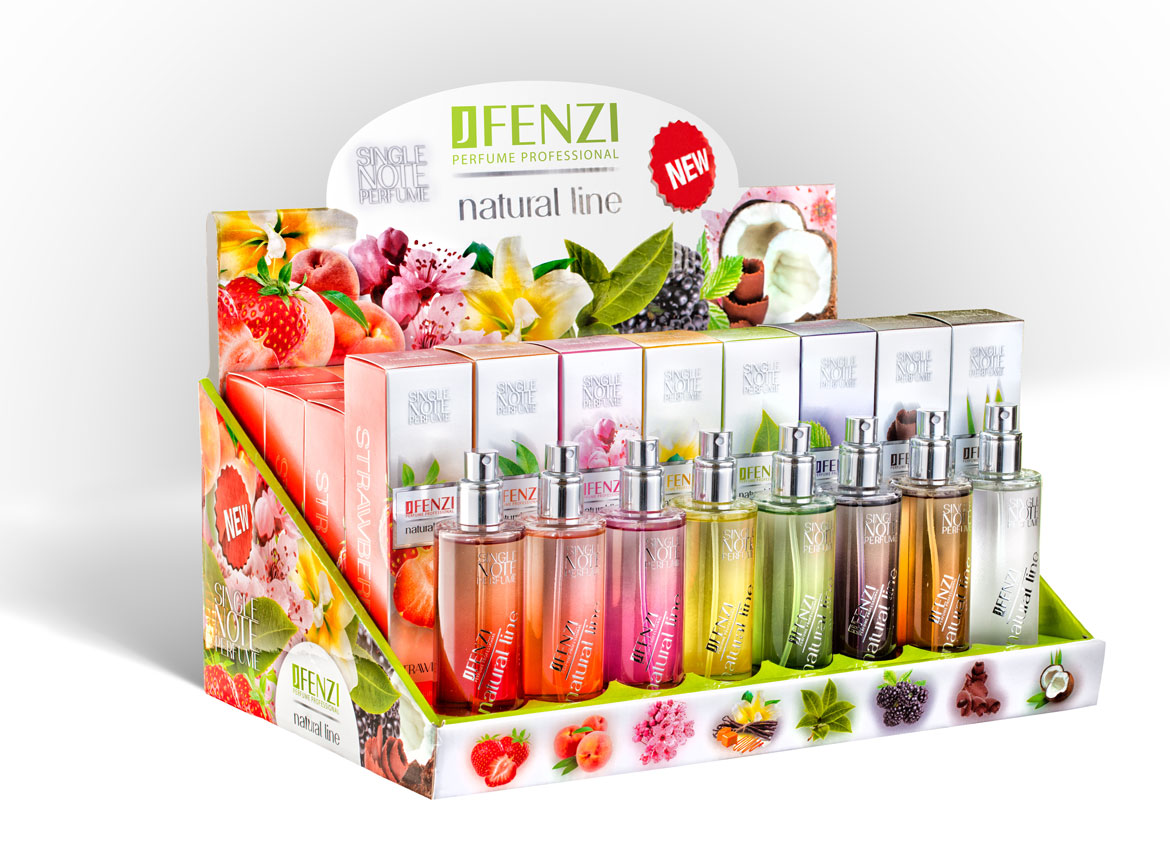 NATURAL LINES

A set of 8 perfums inspired by the nature. Their make up is unified scent lines: fruit and floral. They are available in an elegant rack that highlights chic if the products.

Green tea- a fresh scent, leaves the skin with the feeling of freshness and bring the good humor back. Subtle and tempting, perfect for every season, wrapping the every woman's body in a nice way

Peach- sweet , juicy fragrance for an optimistic, happy, woman with positive attitude. The fragrance wraps with freshness, gives energy on warm , spring-summer days.

Strawberry- fresh, natural sweetness highlights the energy and joy of life. An optimists treating every day as an occasion to act will find a motivation in this fragrance.

Blackberry- light, fruit fragrance, ideal for hot days. Perfect for women who cherish fruit naturalness who need intensive scent form time to time, in order to add some womanhood and self-confidence.

Vanilla and caramel- a tempting sweetness ideal for freeze winter days. Perfect for that women who want to distinguish in a crowd and expecting original and sensual fragrance.

Coconut- this characteristic aroma seduces others with its intensive sweetness. Perfect for a self-confident woman, who is not afraid of having her own opinion. Recommended for chilly fall-winter days.

Cherry blooms- an intensive, female fragrance ideal for spring days. It sensually touches the skin and tempts others with beautiful, natural flower scent highlighting a romantic woman's soul.

Chocolate –a fragrance ideal for fall-winter days. With its intensive aroma and sweetness it give the feeling of serene relax and rest.